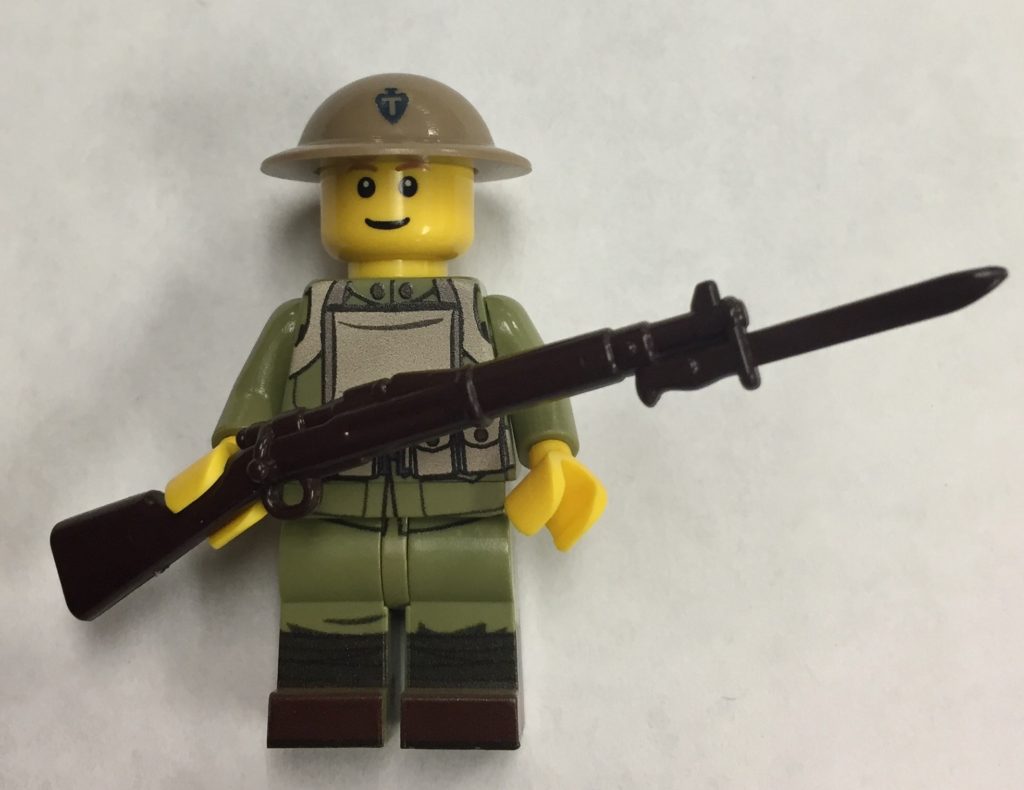 Our Custom WWI 36th ID minifigs have arrived. Limited Edition- Only 300 available!!
This WWI Doughboy features a M1917 "Brodie" Helmet with an early WWI style T-Patch, M 1903 Springfield rifle with fixed bayonet and  M1910 cartridge belt.  These minifigs stand just over 1 and 1/2 inches tall and will come in custom packaging. Cost will be $24 each, shipping is included, or you can pay $20 and pick up at the museum use the  buttons below to place your order. MAKE SURE TO INCLUDE YOUR SHIPPING ADDRESS IF YOU WANT THE MINIFIG SHIPPED!   
If you need more than one minifig please email us at badams@tmfhf.com with the amount you need or call 512-782-5659.
MiniFig Pick up at Museum
Minifig-Shipped to you