61st FIELD ARTILLERY BRIGADE
On October 15, 1917, the War Department ordered the conversion of the following Texas National Guard regiments to constitute the 61st Field Artillery Brigade, 36th Division, then in training at Camp Bowie, Texas: Second Texas Field Artillery into 131st Field Artillery (75 mm.), First Texas Cavalry into 132nd Field Artillery (75 mm.) and First Texas Field Artillery into 133rd Field Artillery (155 mm.). Brigadier General George Blakely commanded until the brigade embarked for overseas in July, 1918, when Brigadier General John E. Stevens assumed command for the duration of the A. E. F. service. Upon arrival in France, the brigade was separated from the division, being sent to the artillery training center at Coetquidan in Brittany, where it underwent intensive training preparatory to front-line service. Under orders to join the division at the front when the Armistice was signed, the brigade was returned to Texas and demobilized in April, 1919.
Reorganization of the brigade as part of the 36th Division was authorized by the War Department late in 1921, and by the summer of 1922 sufficient units had been Federally recognized to form a provisional regiment, which went to Fort Sill, Oklahoma, for field training. By the end of 1922, the 131st and 132nd Field Artillery (both 75 mm. regiments) had been completely organized, and Brigadier General Claude V. Birkhead assigned as brigade commander.
In 1923, 1924 and 1925, the brigade trained at Camp Stanley, Texas. Beginning in 1936 when the divisional camp was established near Palacios, Texas, the brigade has trained each year with the division at Camp Hulen, except in 1938 when the training area was Camp Bullis for the Third Army maneuvers.
The brigade was converted from horse-drawn to truck-drawn artillery during the summer of 1933, just prior to field training camp. In the spring of 1936, organization of the 133rd Field Artillery (155 mm. How.) was authorized. By August, the regiment was practically complete and participated in the field training of the brigade.
In September, 1936, General Birkhead was promoted to Major General, commanding the 36th Division, and was succeeded by Brigadier General Holman Taylor, who commanded the brigade until April 8, 1938, when he was retired, for age. At that time, Brigadier General Robert O. Whiteaker became the fifth and present commander of the brigade.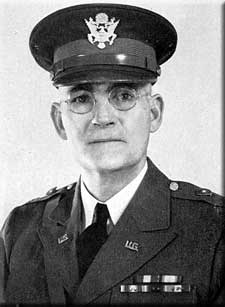 ROBERT O. WHITEAKER
Brigadier General
Commanding
61st Field Artillery Brigade