We haven't done a blog post in awhile and today while cataloging documents and artifacts from the WWI collection of Sgt. Levi Cox we came across an interesting story.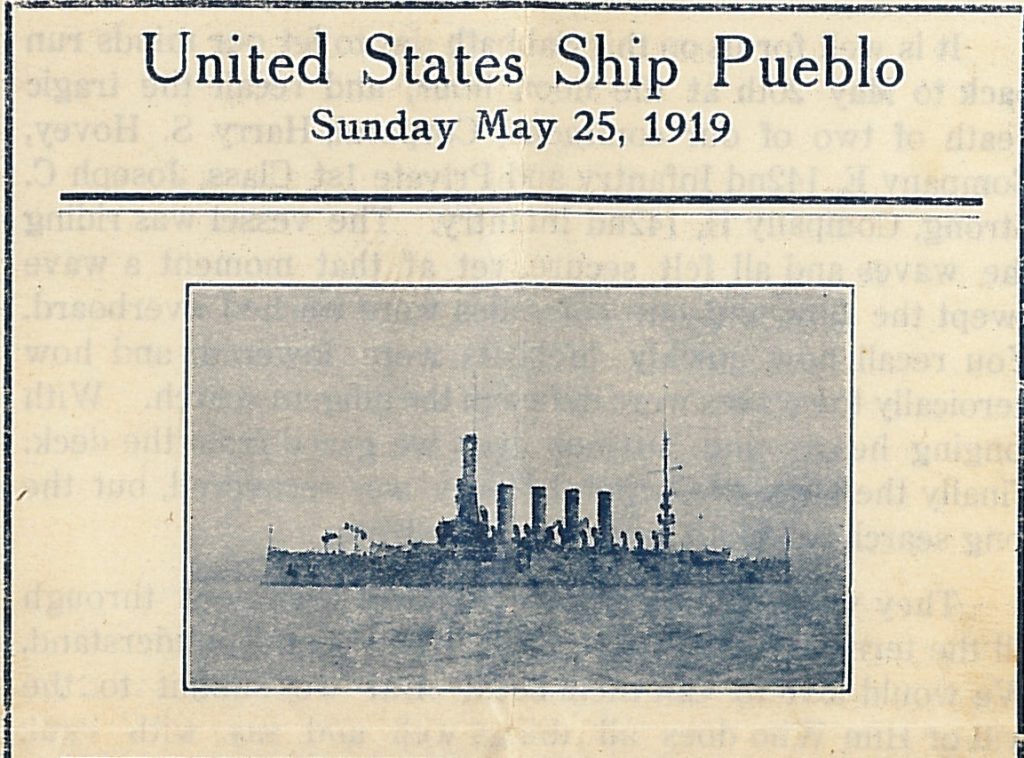 Sgt. Cox served with Company H, 142nd Infantry Regiment during the "Great War", which later became known as WWI. Among the items from Sgt. Cox was a ship's paper  from his journey home in May 1919 aboard the USS Pueblo.  This small booklet was given out to the soldiers on May 25, 1919. It includes the church schedule,  small inspirational paragraphs and the following story: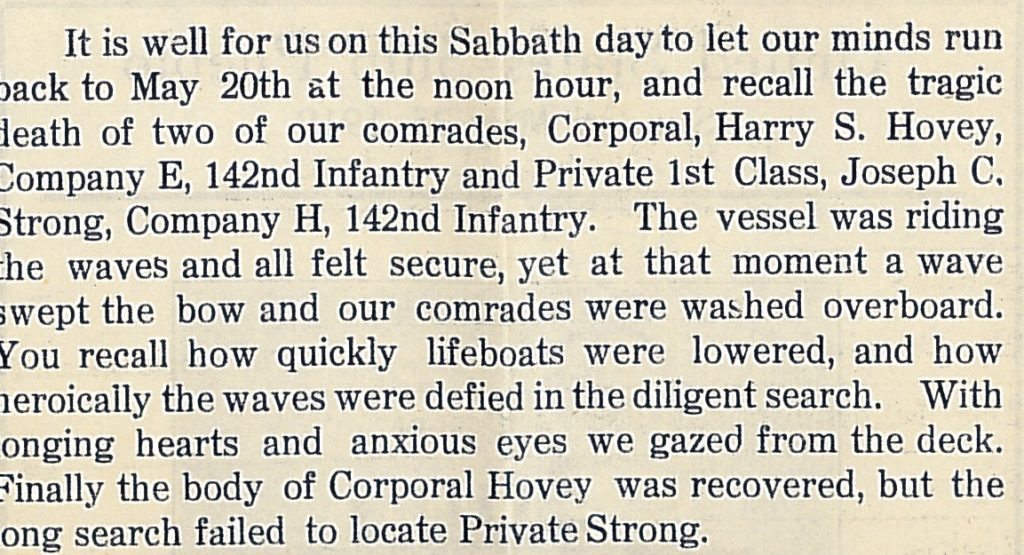 These two soldiers from the 142nd Infantry Regiment who had survived training, the flu epidemic, combat, and 8 months of occupation had perished on their way home. In searching through our WWI service cards there were a couple of interesting parallels between the soldiers:
both men were older, 32 for Hovey and 30 for Strong
both men had no immediate next of kin listed. Hovey had a friend and Strong had his brother-in-law
Harry Hovey had been born in Brownsville and was living in Mansfield in Tarrant County when he was drafted. Joseph Strong was born in Paris, Tx and was living in Brice in Hall County when he enlisted.
Levi Cox survived the war and kept letters written to his future wife and a small number of other souvenirs to remember his time spent in the "Great War", a gas mask ( he was gassed during the war, his jacket, his discharge papers,his identification card, a pass to Paris to see the 36th Division play in the football final, and a souvenir map. That he saved this particular ships booklet which mentions the death of a likely friend ( Pvt. Strong who was in the same Company) indicates that the war, and the death of his comrades had impacted his life.
The T-Patch on his jacket is very interesting and likely made by an older French woman he was housed with during the occupation.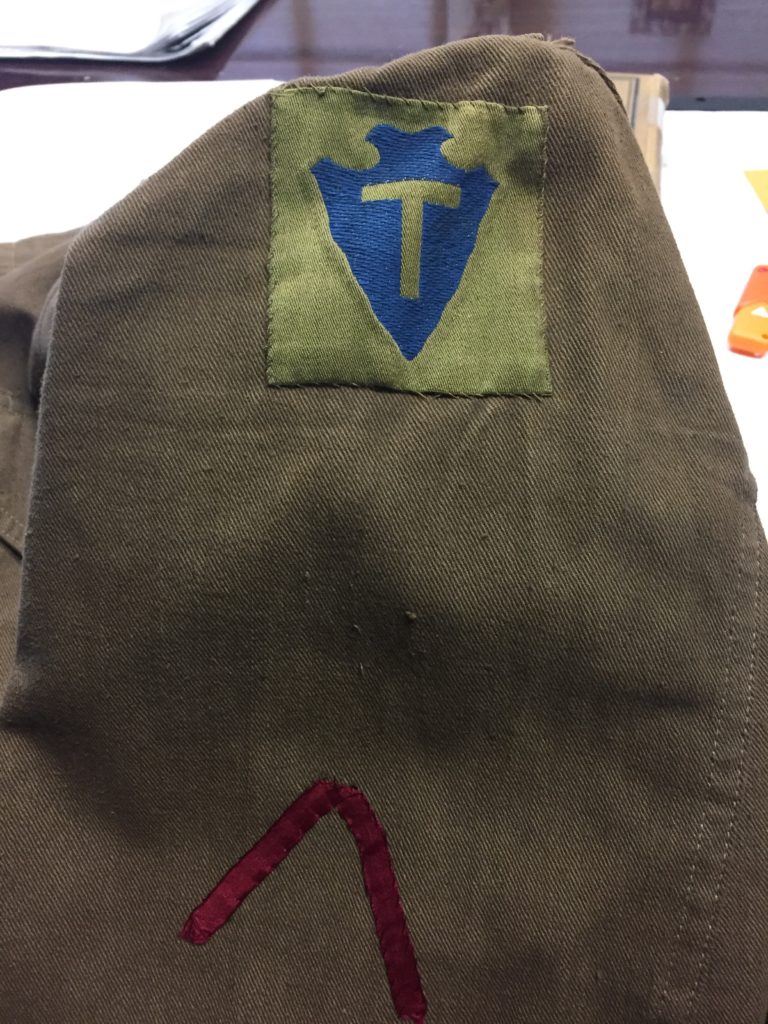 Levi Cox during training: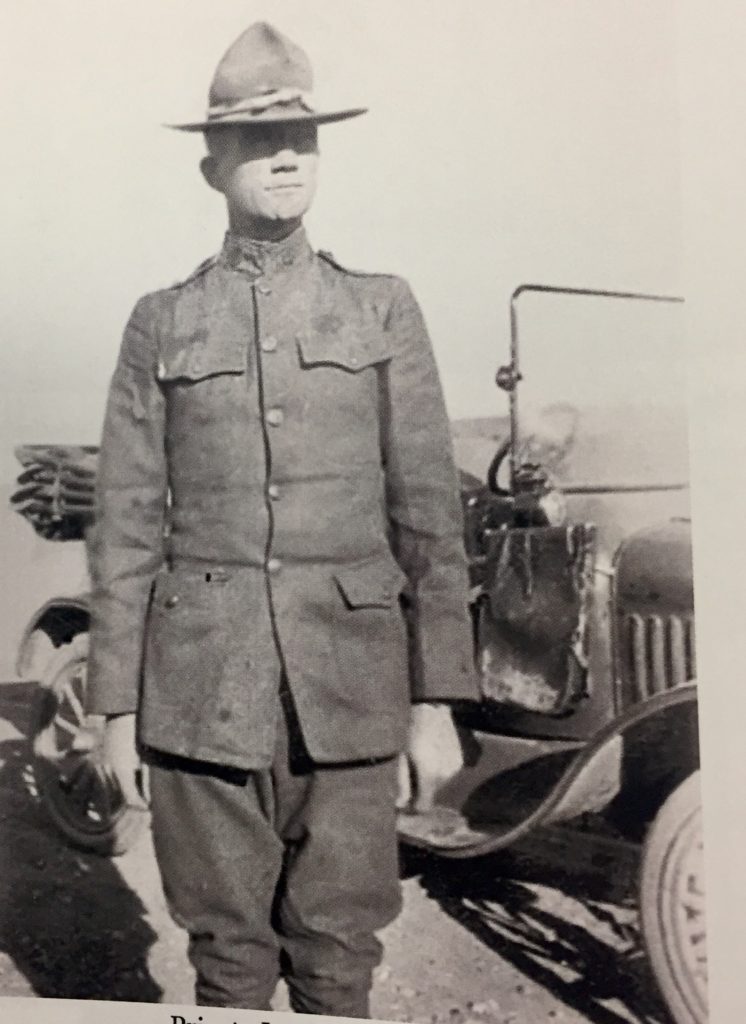 This is just one of many thousands of stories of Texas soldiers who served their county during WWI. As we approach the Centennial of the US involvement in the Great War we hope to bring you more of anecdotes.