The Museum is Free! There is no charge for admission, but donations are always welcome.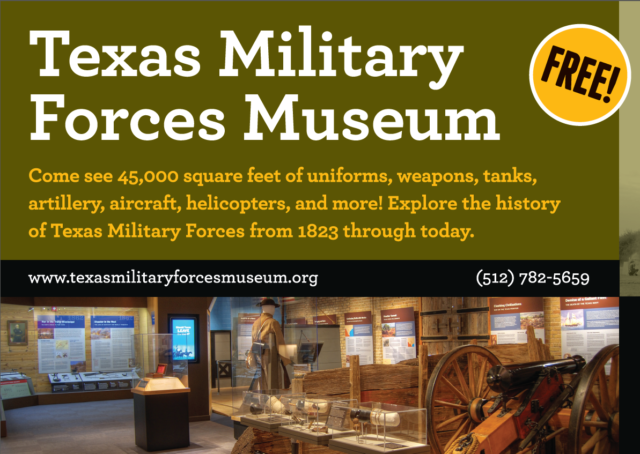 Location and Hours
The Texas Military Forces Museum is located in Building 6 on Camp Mabry in Austin, Texas. The street address of Camp Mabry is 2200 West 35th Street. The GPS address is 3038 W.35th St. The mailing address is P.O. Box 5218, Austin, TX 78763. The former entrance to the post was blocked in 2001, the current entrance is on Maintenance Drive.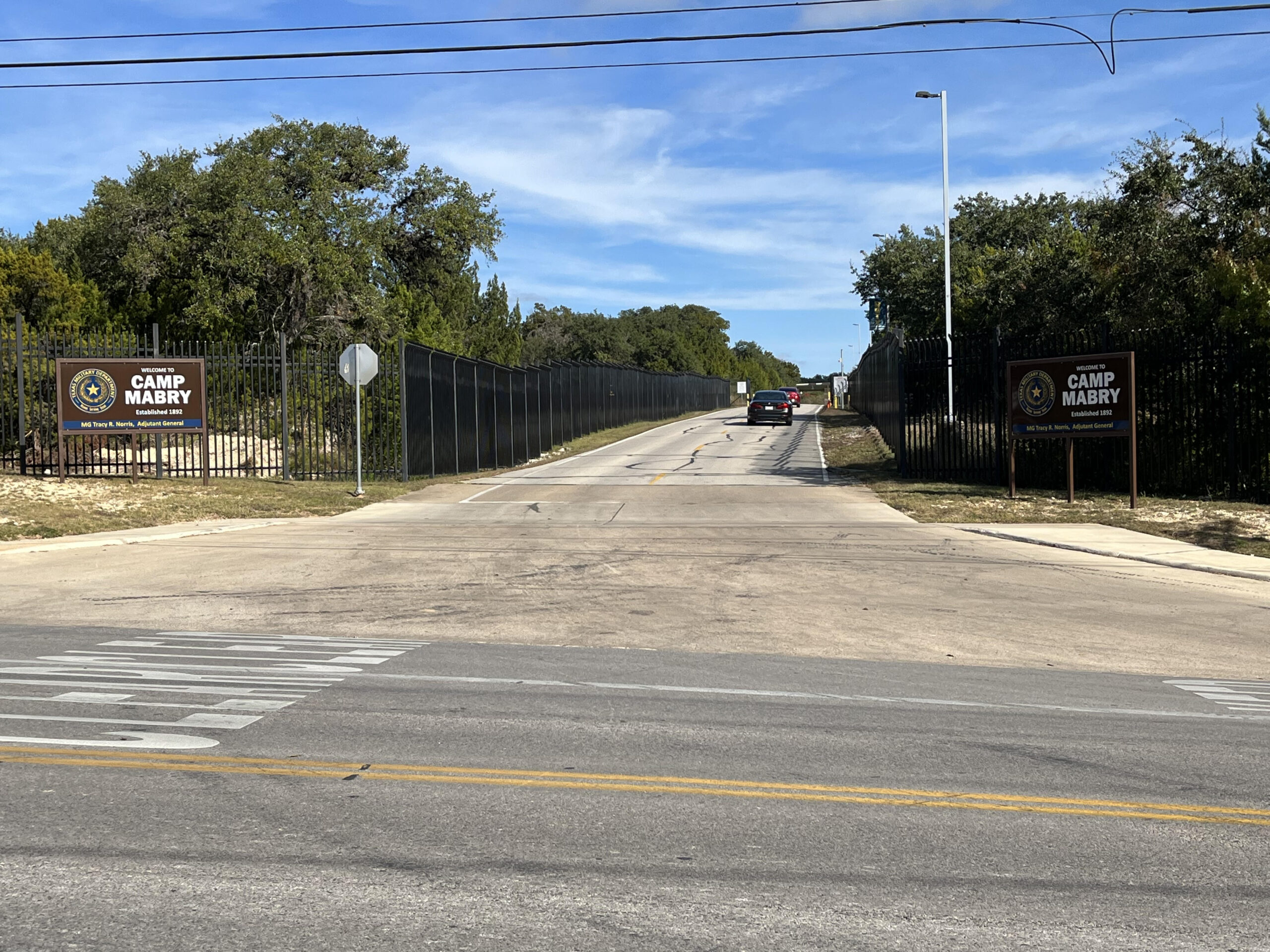 A photo I.D. for all adults is required for entry onto Camp Mabry. In addition, Camp Mabry regulations require motorcycle riders to wear long pants, a long sleeve shirt, and a motorcycle helmet. If for any reason the gate guards refuse you entry to the post to visit the museum, please have them call us at 782-5659 and we will make arrangements to bring you to the museum.
Please see the detailed driving directions page for additional directions or call (512) 782-5659.
Inclement Weather Policy To facilitate the safety of museum volunteers and provide timely information to the general public, the Texas Military Forces Museum's inclement weather policy will be to close the museum at any time the Austin Independent School District closes due to weather, and/or the Texas Adjutant General's Department directs the closing of the facility.