On April 2, 1917 President Wilson asked Congress for a declaration of war against Germany and on April 6, 1917 war was declared. This week we will be highlighting aspects of the Texas Military Forces in the "Great War" as we begin this Centennial year. Check back daily as we add further details to this blog post.
Tuesday:
In February 1917 Maj. Gen. Frederick Funston, commanding general of the Southern District, died in San Antonio, and facilities at the Leon Springs Reservation were named Camp Funston in his honor. Another camp in Kansas was also named Funston, and since Funston was a native of Kansas, the Leon Springs Camp was redesignated Camp Stanley, after Brig. Gen. David S. Stanley, former commander of the Department of Texas. On May 8, 1917, the First Officers Training Camp was established just north of Anderson Hill at Camp Funston. The purpose of the FOTC was to provide in ninety days most of the junior officers for newly formed divisions. The trainees became known as "ninety-day wonders." In the spring of 1917 a remount station was established at Leon Springs to process and maintain horses used by the mounted arms of the military services. From the TSHA Handbook of Texas History
Pictures of our Texas National Guard soldiers at Leon Springs in the Spring of 1917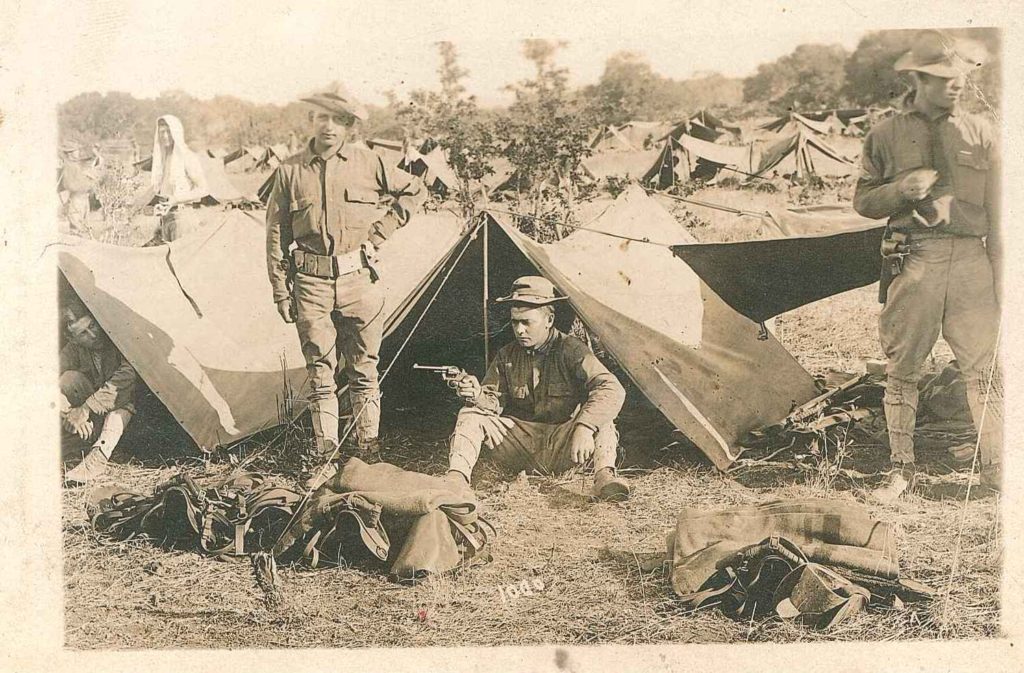 Monday
World War I was a turning point for the United States, and for Texas. Even before the United States declared war on Germany on April 6, 1917, Texas was mobilized and already significantly engaged in war preparations and supplying the Allies. San Antonio was already touted as Military City USA . The Texas National Guard had been called out for the Punitive Expedition to pursue Pancho Villa in 1916-17. Texas businesses supplied oil, cattle, horses, cotton, and lumber to Europe. Many Texans had volunteered to come to the aid of the Allies (and some German Texans to the Axis) between 1914 and 1917. The British Royal Flying Corps had even operated three flying schools to train Canadian pilots at Camp Taliaferro in Fort Worth.
The earliest unit of the Texas National Guard which was mobilized for WWI was the 117th Supply Train which was attached to the 42nd Rainbow Division. This picture is of Corporal Walter Tips who served with the unit. His family were well known Austinites and the Tips building downtown is named for his grandfather.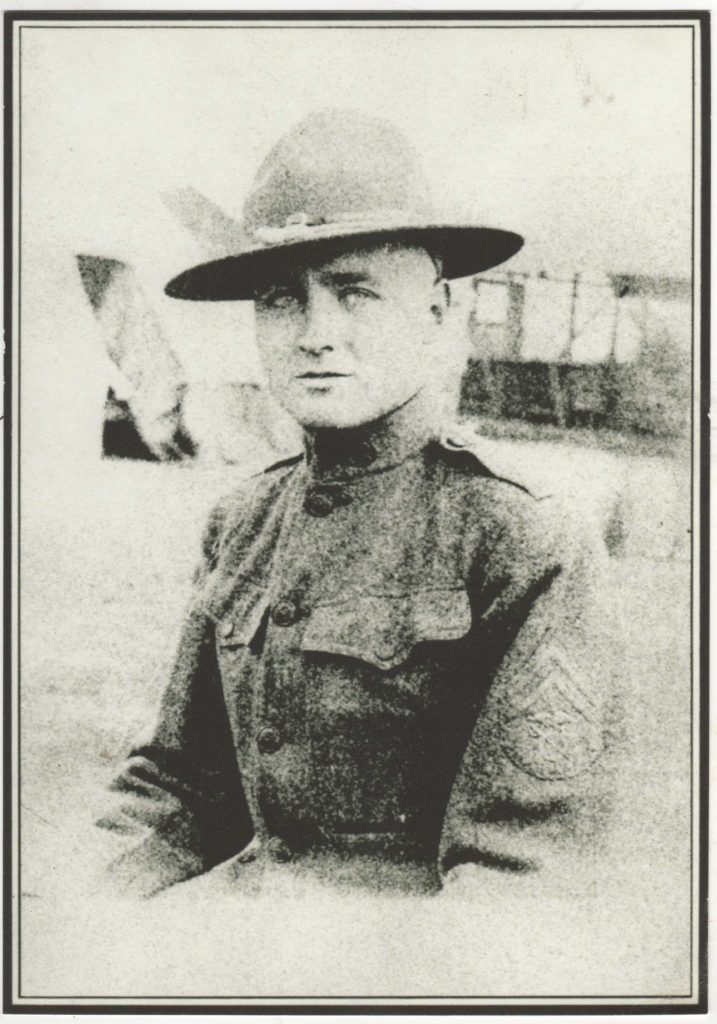 Don't forget to come by our first Mabry Mixer this Wednesday and learn more about America's entry into WWI.