Come explore the history of the Texas Military Forces from 1823 through today. We have 45,000 sq.ft. of Uniforms, Weapons, Tanks, Artillery, Aircrafts, Helicopters and more!. Admission is FREE.
Donations
The Texas Military Forces Museum has embarked upon an ambitious Master Plan to bring our facility into the 21st Century. Phase 1 is complete, and we have started a Capital Campaign to raise 4 million dollars to complete the remaining phases of the master plan and create a 1 million dollar operational endowment to ensure the museum's ability to continue to operate as a state-of-the-art institution well into the future.
We accept donations of time and artifacts as well!
Research
The library and archives are open by appointment for research to all members of the public.
The museum maintains an incredible archive of various materials including: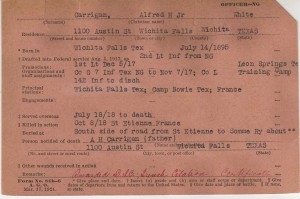 World War I Service cards for every Texan who served
Extensive research library
World War II card file for the 36th Infantry Division
Thousands of original documents from the Texas National Guard from 1910 to the present day
Photo archive of pictures related to the Texas Military Forces
Facebook
A close up of our Battle of Sabine Pass diorama. The battle took place on September 8, 1863 when 7 ships from the Union Navy attempted to take the Confederate Fort Griffin at Sabine Pass. The USS Clifton, a side-wheel steam ferryboat , is pictured here. During the battle a shot from the fort cut away its tiller rope. That left the gunboat without the ability to steer and caused it to run aground, where its crew continued to exchange fire with the Confederate gunners. Another shell into the boiler of the Clifton sent steam and smoke through the vessel and forced the sailors to abandon ship. She was captured by the Confederates forces. Sadly, the Confederate manned Clifton ran aground at Sabine Pass on March 21, 1864, while trying to run the Union blockade and was burned by the Confederates to prevent her capture. The two volunteers who did work on this diorama, Marc Hobbs and Kevin Stork, did extensive research on the battle and the ships in order to make the piece as accurate as possible. Ship models of the type needed could not be found for most of the ships and had to be altered from existing models to make them match the original ships. ...
5 hours ago
View on Facebook