At the end of WWII the 36th Infantry Division compiled a roster of the names of the men who served with the Division during the war. These cards made their way to Camp Mabry, in Austin after the war and in the following years 1946-1950 other cards were added to include those men who had been part of the 36th Division (Texas National Guard) when it was brought into United States service in 1940.
The museum began adding scans and information from the over 50,000 cards to a database. This database is part of an interactive which our visitors can view when they visit the museum. The process is very time consuming and only about 26,000 cards have currently been added.
The searchable interactive is not available online yet, however you can search through the cards which have been entered so far in a basic way, but only by name or state at this time.
First got to https://36th-id.frb.io/ The page will look like the image below. You want to click on "View Infantry Table"

The names will be in alphabetical order, as mentioned there are currently over 26,000 entries, so you can sort by last name or state: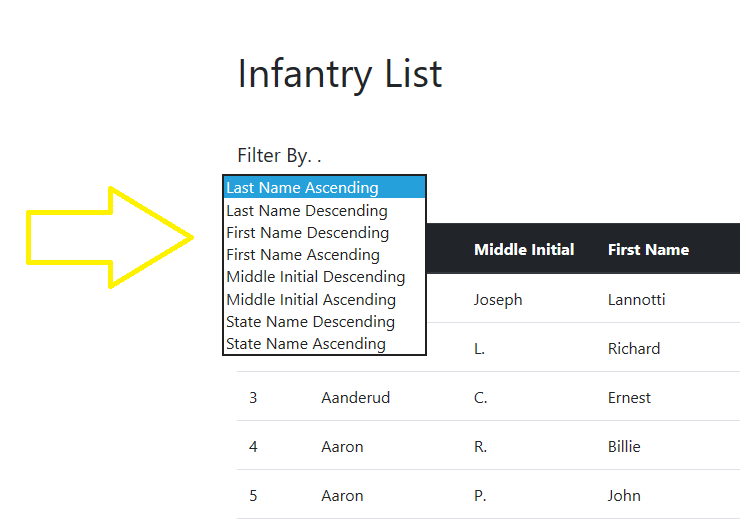 But the easiest thing to do would be to search by last name using the "find" feature on your computer [control f] or using your computer drop down menu. In the example below I've used the last name of English. It returned 14 possibilities.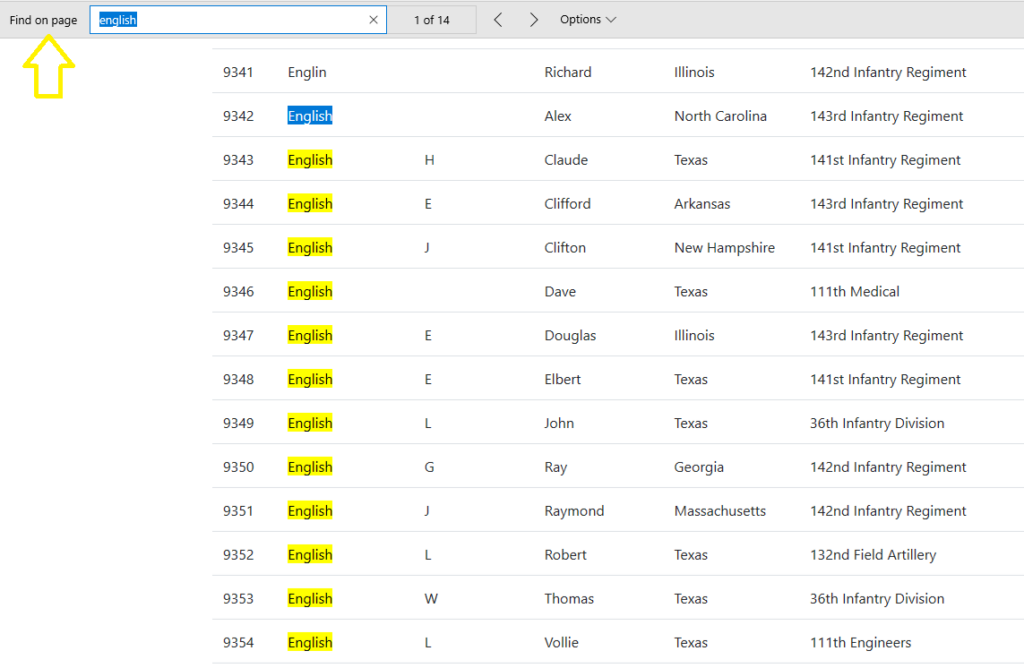 Once you've found a name you want to look at click on the "view details" on the far right side of the database list.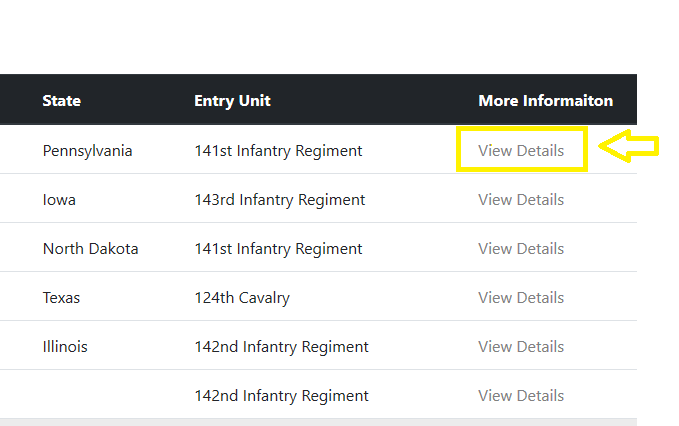 This will bring up the page for that specific soldier: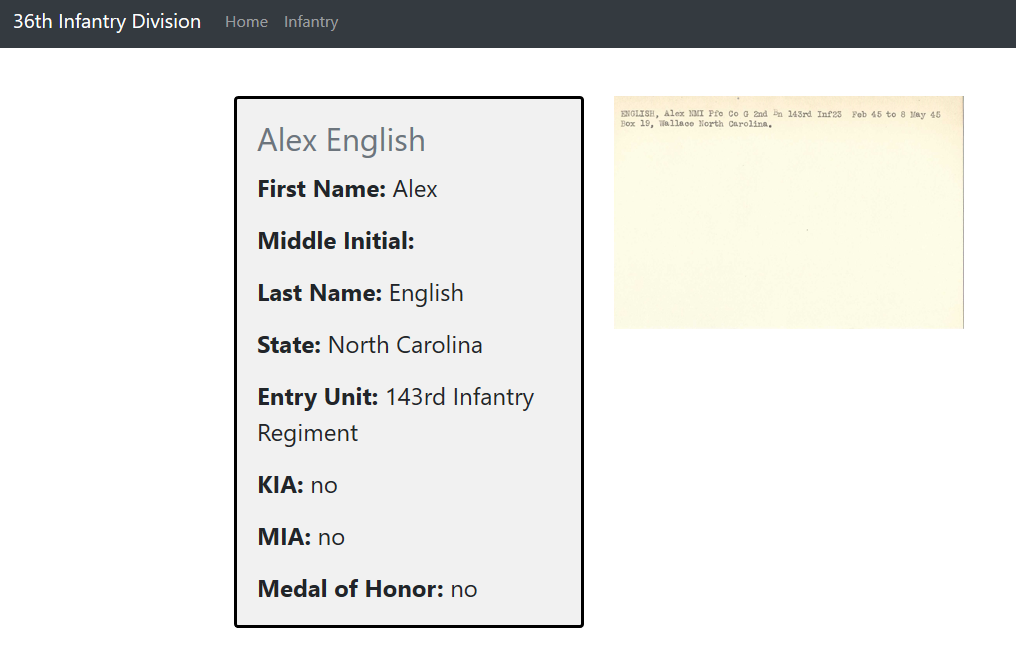 Then if you click on the file card, it will come up larger on a screen by itself: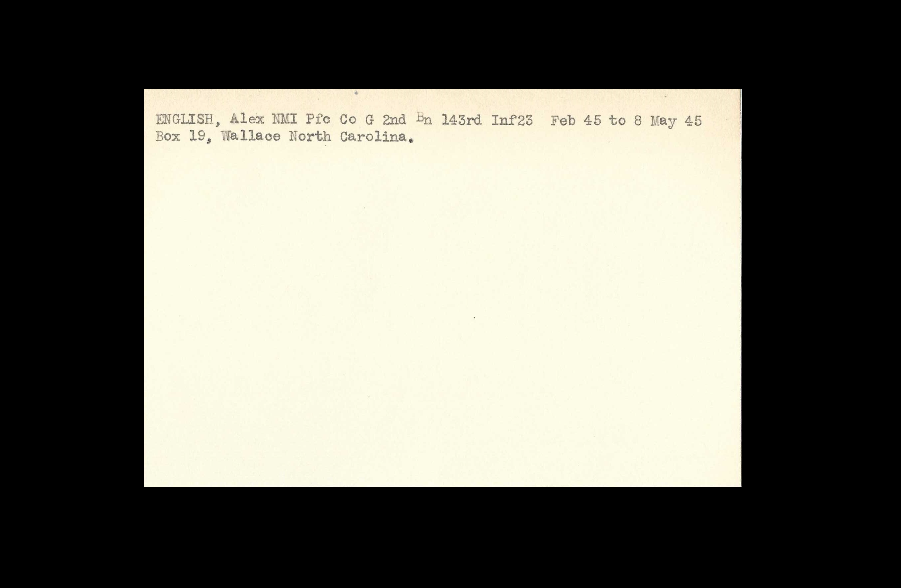 Currently all of last names beginning with A,B,C,D,E,F,G,I,L,W,X,Y,Z are done. This post will be updated as more letters are completed. If you have questions about the database, want to report a spelling error, or request more information please email us at [email protected]